We're leaders in sawmill technology.
We help sawmills enhance performance and improve the ease of maintenance on primary breakdown equipment. We provide the most comprehensive range of sawmill solutions to customers across the world. Our solutions dramatically improve accuracy and feed time and reduce down time. We specialize in log handling and canter line machinery, and have experience in every aspect of the sawmill environment. Over the years we have developed ground-breaking innovations in in-feed hold downs; compact, high speed log turners; the toughest log singulators and more. All of our solutions are designed to ensure ease of maintenance, product quality and efficiency.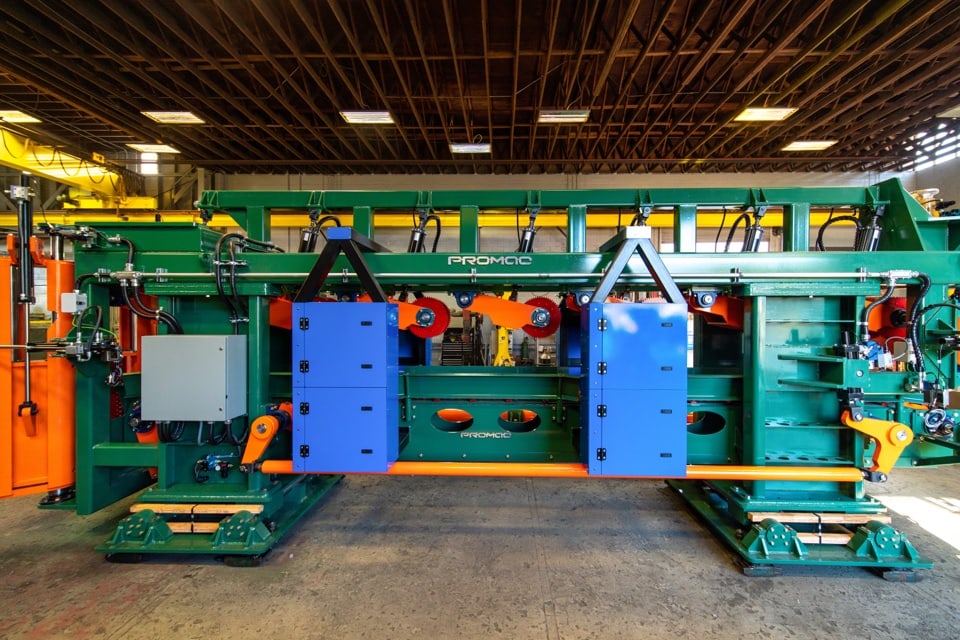 FEATURES
Complete, extended and double length in-feeds with ease of maintenance at the forefront
Double length in-feed chain – any flight, any profile
Proprietary in-feed hold down roll with reversible/ replacement teeth
Hold down roll conversions to pneumatic tires (ATV) with "the best hub in town"
Pneumatic tire holds down rolls for high-speed small log canters (logs from 4" dia. to 18" dia.)
Quad spiked rolls and conversations
GET A QUOTE
Dave Carlson
Sawmill Machinery Manager
250-710-1691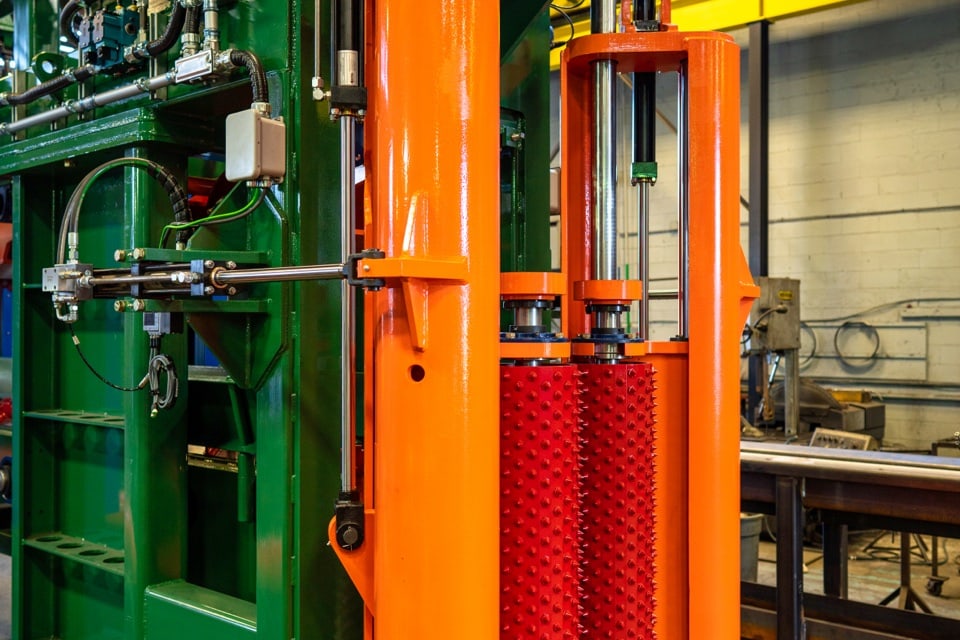 FEATURES
Dual roll and quad roll log turners
Spiked roll drive conversion with universal splined drive shafts
Spiked rolls with replaceable threaded spikes
Rockwell sports model log turner
Add a compact high-speed log turner to your existing log turner for enhanced for "corrective scanning" and turning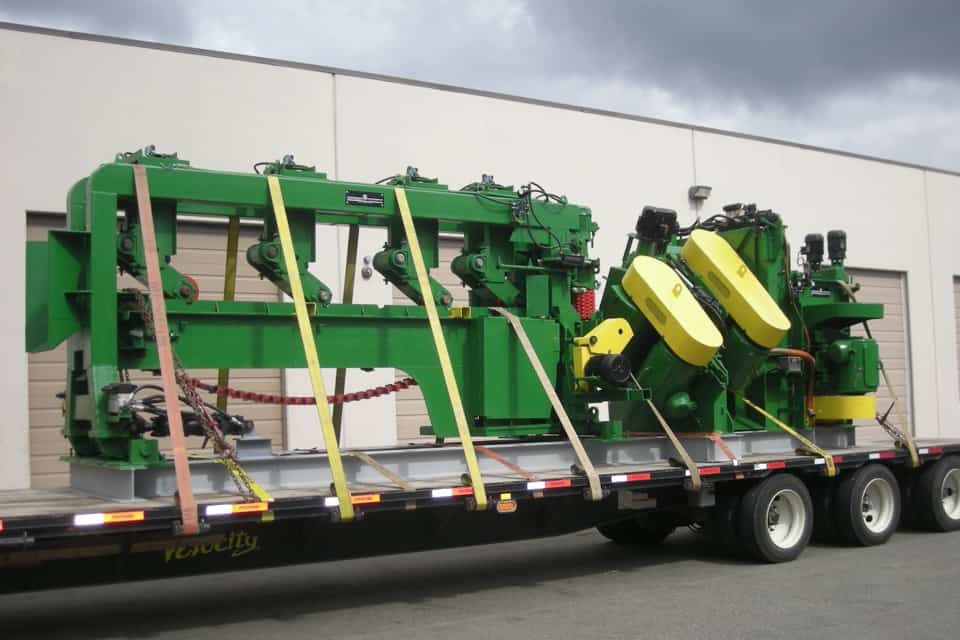 FEATURES
Complete chipping section frames
Precision machined and professionally balanced segments for CNS knife, flat knife, key knife and other knives
Feedrolls – Knurled and chromed. Coleman rolls with wedge clamps and easily replaceable inserts
Guide bars – All profiles, all heavy chrome
Arborsand arbors nuts with 'Loq-pin' option
Chip chute rebuild kits for top head and side head chip chutes
GET A QUOTE
Dave Carlson
Sawmill Machinery Manager
250-710-1691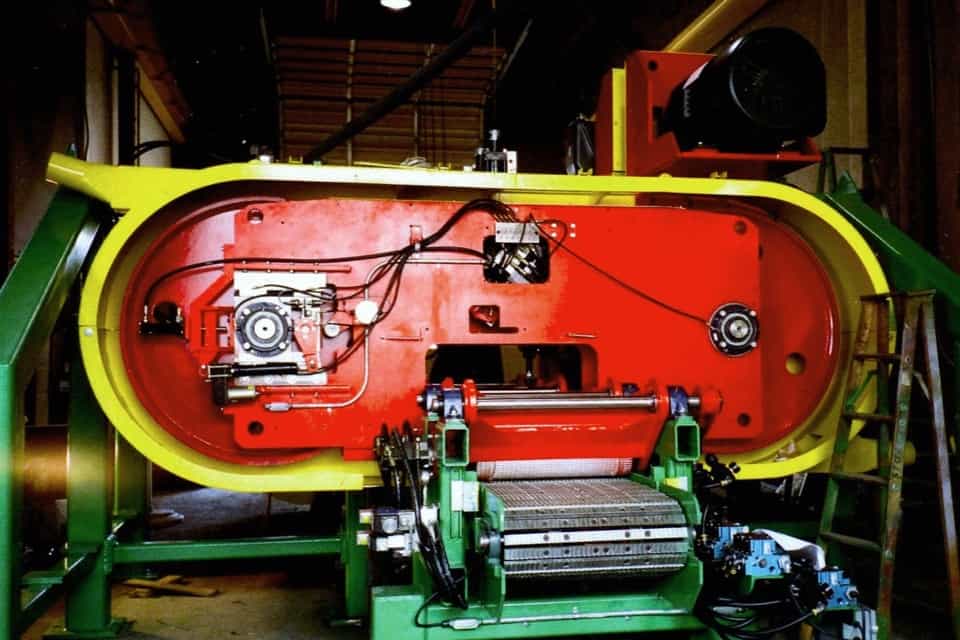 FEATURES
The latest in vertical double arbor edger (D.A.E.)designs
Saw arbors, splined sleeves, splined arbors
Saw guides – Aluminum and/or steel.  Any shape, any size, for any edger.
Saw guide conversionsto edgers with collared saws, as well as existing guided saw edgers
Bed rolls and vertical feedrolls
Guide bars
Splined drive shaft conversions for V.D.A.E. feedrolls
GET A QUOTE
Dave Carlson
Sawmill Machinery Manager
250-710-1691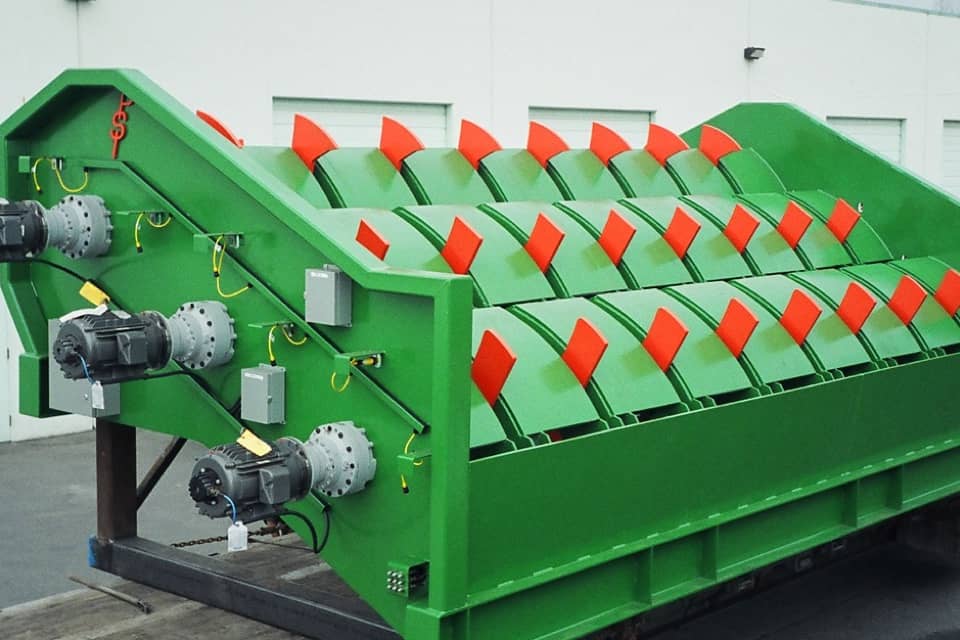 FEATURES
Each stage of the singulator is powered by a direct-coupled electric drive with an independent flux vector controller
Guaranteed singulation with no 'empty steps'
No heavy moving masses
Self-cleaning, balanced design
Virtually maintenance free
Any Length, any width, any height, any log size
Feeds 30 logs a minute at random length (20 feet max) and up to 50 logs a minute at stud length (10 feet max.)
Feeds up to 20 logs per minute with stem length 60 feet max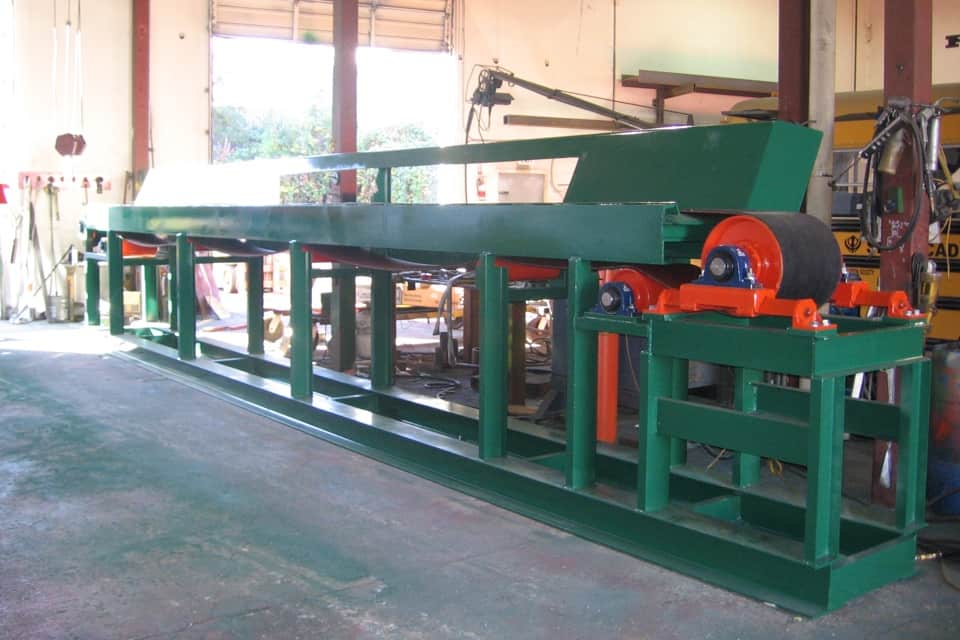 Upgrade / Conversion packages
FEATURES
We work with sawmills to design and develop Upgrade/Conversion Packages that enhance performance and improve the ease of maintenance of your primary breakdown equipment. No matter what machinery you are running you can always improve the performance.
Telescoping splined drive shaftsconversions to power your spiked rolls at the log turner, as well as your rolls at:

The bottom head spiked rolls
Side head feedrolls
Top head press rolls
Edger in-feed and outfeed rolls
Sharp chain conversions
GET A QUOTE
Dave Carlson
Sawmill Machinery Manager
250-710-1691


Experience & Innovation
We work with the best in the industry
Now that Rockwell Industries has joined Promac Group, the best designers, fabricators and service technicians in the industry now work under one roof. For our customers, this means unparalleled customization and exceptional service. It's exciting work with such a dynamic team to continue to revolutionize the industry.
Industry leading solutions
When speed and efficiency matter most.
All of our solutions are designed to ensure ease of maintenance, product quality and efficiency. For example:
Our pneumatic tire holds down rolls securing the log firmly without damaging any fiber. In addition, the lightweight rolls allow you to use less air pressure during the lift cycle.
Our quad spiked rolls carry the log with greater stability across your bottom head, giving you more 'traction control' for steady feeding, as well as improved hold back power.
Our replaceable threaded spikes that are considered the best in the industry
Our heavy duty telescoping drive shaft powers spiked rolls with the motor and reducer 'fixed' to the overhead frame out of harm's way — it's the fastest log turner anywhere.

Subscribe for Updates
Sign up to get access to exclusive offers, latest news, and more from The Promac Sawmill Team.

We like dealing with Promac because Matt brings delicious cinnamon buns every once in awhile.
- Jarrad Astren, Western Forest Products
We have been working with Promac more and more since we reopened in 2008 and it has contributed greatly to our success. Their service and quality is the best!
- Dave Hooper, Harmac Pacific
Promac has a diverse range of shop capabilities that is complemented by a solid engineering team. They provide innovative design solutions and efficiently incorporate available materials and resources in their designs. I highly recommend working with Promac on custom fabrication work. They consistently produce good quality products and deliver on time.
- Phil Ponka, P.Eng.
I can count on Promac to deliver on-time and on budget. Their sales team offers excellent customer service and is a pleasure to work with.
- Mark Buckley, Western Forest Products, Saltair